home >> EURAF webjournal >> links
(diese Seite ist ständig in Aufbau und Erweiterung - solltet ihr einen toten Link finden, bitte melden! THX.
this page is always under construction and extension - in case you find a dead link, please give notice! THX.)
music links
Anselm Kluge / Tätärä / 040-Label
Colourmusic (Love Newkirk, Nigel Asher and others)
FKP Scorpio - Konzertagentur in Hamburg
FUENFUNDVIERZIG - Label
Indigo - Tonträgervertrieb
Karsten Jahnke - Konzertagentur in Hamburg
POPKOMM. - Musikmesse
RockCity - Musikerinitiative in Hamburg
Ton-Träger Nord - Regionalgruppe im VUT
VUT - Verband unabhängiger Tonträgerhersteller
Altstadtfest, Celle
Breminale, Bremen
Büdnerei, Lehsten
East Club, Bischofswerda
Felsenkeller, Höxter
Himmelreich, Mulfingen / Open Air am Stausee
Halle 400, Kiel
Haus am Walde, Bremen
Kalkwerk-Festival, Diez
Kieler Woche, Kiel
Linde, Affalter
Liborifest, Paderborn
Max, Kiel
Music Hall, Altenburg
Music Hall, Worpswede
Rock over Kibitzsee Open Air, Emmerich
Rosenkeller, Jena
Pflastertrubel Open Air, Stadthagen
Schwimmbad, Heidelberg
Sommerfestival, Paderborn
Umsonst & draußen Festival, Vlotho
Wagen, Fautenbach
Zehntscheuer, Ravensburg
Zelle, Reutlingen
Zollhaus, Leer
Regenbogen Musik - das Studio von Wolfgang Timpe
smART PRODUCTion - das Studio von Sammy O´Thomas Otto
germaica.net - deutsche Reggae-Site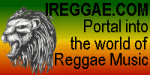 nuff-vibez.de - das Hamburger Reggae-Portal
ReggaeGrammy.de - German Reggae Award
reggaenode.de - das Reggae-Portal in Deutschland
ReggaeTrain.com - international Reggae site
Jammin´ Reggae Archives - international Reggae archive

germanrock.de - Music in Germany
music seek - worldwide music search engine

www.musikbranchenbuch.de

UBL - the Ultimate Band List (worldwide)
The Indie Contact Bible Promote your music to the world!
the music site - Übersicht über Musikseiten im Web
track4.de - deutsche Musik-Suchmaschine
media links
AVIS - Hamburger Anzeigenblatt
Der Musikmarkt - deutsche Musicbiz-Fachzeitschrift
Die linke Seite - Mumia Abu Jamal - Internetseite zum Thema Mumia
Feedback - Musik-Magazin
grow! - Hanf-Kultur-Magazin
Hamburger Morgenpost - Tageszeitung
Harburger Anzeigen und Nachrichten - Tageszeitung
inMusic - Musikmagazin
JAZZTHETIK - deutsche Jazz-Zeitschrift
KEYBOARDS - deutschsprachige Fachzeitschrift
KEYS - deutschsprachige Fachzeitschrift
Kieler Nachrichten - Tageszeitung in Kiel
Musiker - Verbandszeitschrift des DRMV
MusikWoche - Branchenzeitschrift
OXMOX - Hamburg´s Stadtmagazin
kuebel_net - Internet-Magazin in Eichstätt
Peter Beckhaus - Reggaenode-Redakteur
retrospec.de - Online-Kulturmagazin
Südkurier - Tageszeitung in Konstanz
Szene Hamburg - Hamburger Stadtmagazin
Der Mordanschlag auf Paps Natty General (Hamburger Morgenpost)
mixed info links

MyLink.de
MyLink ist Ihre persönliche Bookmark(Favoriten)-Zentrale. Damit können Sie kostenlos und von jedem Rechner der Welt die Sammlung Ihrer Lieblings-Links online abrufen und verwalten.
wekacityline.de - alle Orte Deutschlands auf einen Blick

Geizkragen.de - ohne Moos was los
kostenlos.de - jede Menge Kostenloses
Nulltarif.de